Summer Basil Lemonade
Sparkling lemonade. Plain lemonade. Tart lemonade. Freshly squeezed - full of labor and love lemonade. Yum. I want all of that.
That being said... Basil screams Summer to me and lemons just feel like they're longing to be squeezed in to that delicious juice beverages called lemonade. Pair the two and yum. Most summers I'd likely be adding a titch of vodka to my glass but in honor of being pregnant we're keeping this recipe virgin. Ah, the irony of that sentence. Anyway, friends. I hope you make this and love it and share it with sweet friends who stop by or when you're hosting a dinner party.
Scroll down for recipe...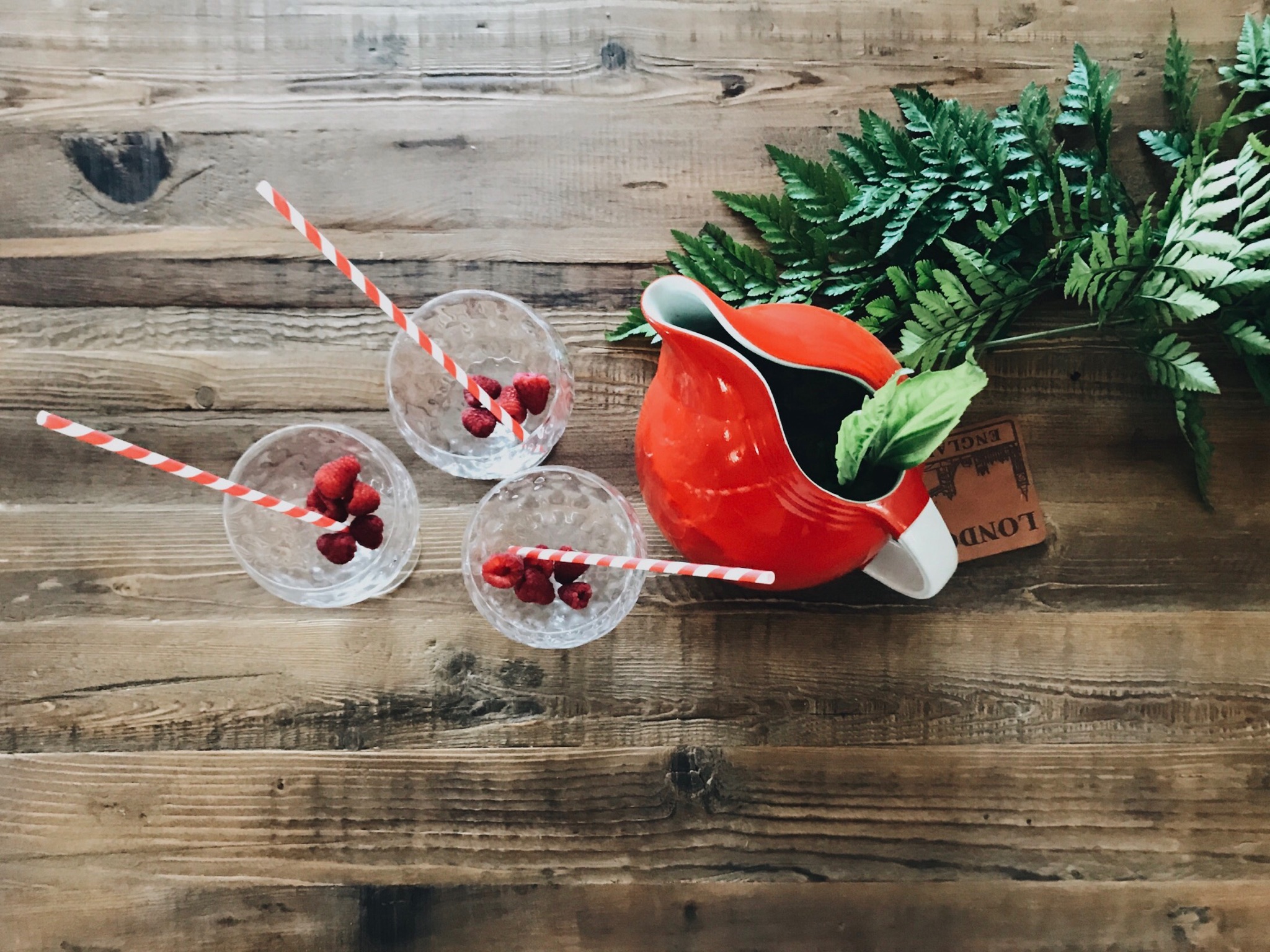 I literally click out of sites when it says to let anything sit overnight... but I think pregnancy has forced me to become a more patient person. Not a leading adjective on the description list for me but it's at least made the top 25...ha!
The overnight is worth it on this one though.
Ingredients:
7 Med/Large Juicy Lemons - Use Meyer's if you want them to have a natural sweetness
5 Tbs of Agave ( just a little less)
1 bunch (maybe 2) Basil + bonus if you're growing it at home ...
6 cups of Water

How To:
Juice those lemons, baby! Get all of goodness out of them and if some pulp falls in, it's fine!
Pour Water in to lemon juice pitcher
Take your basil and twist a bit to break it down a little and stick in your water
Stir
Refrigerate for at least 8 hours
8 Hours Later
Pull out all of the basil
Stir in Agave
Taste and sweeten to your likeness
Add a fresh sprig or two of basil
I pour over ice instead of adding ice straight to the mixture for the sake of flavor.
Add a cute straw in a cute glass + VuaLa!
Happy Summer friends.